Grandma Murray's 100th Birthday - July 2016
| | |
| --- | --- |
| | Surprisingly most of the five generations of Murray's still live somewhat close to her. Those within driving distance made it to Syracuse for her party to give her hugs and kisses. |
Gram has:
- 2 Sons
- 10 Grandchildren
- 21 Great Grandchildren
- 6 Great Great Grandchildren
---
May 2016

Brandon graduated Summa Cum Laude from Binghamton University with a Bachelor's in Mechanical Engineering.
After spending the summer interning for an arm of NASA in Virginia he will be heading to RPI. He plans to earn a Doctorate while working as a graduate student.
---
Aug 2016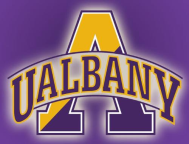 Erinn transferred from Alfred University To Albany University after the first semester and is very happy with the change. We are as well, as the drive is MUCH shorter.
She is entering her Junior year as a Physiology major.
---
Aug 2016

Ryan and Colin are High School Juniors. They will be starting to look at colleges this year. Hopefully over the course of the year they can decide on a major to fine tune their college searches.
---
Aug 2016

Ryan was the Boy Scouts pack leader for the last two years.
Colin was a patrol leader.
Both have only about a year left before they age out. Not sure if they will follow in Brandon's steps to earn Eagle Scout.
---
---

There is no link to the NFL pool site from here.
---
Sean is teaching math to students of all levels. Also teaching Computer Science classes and even taught a Physics class one year. Currently looking into starting a Robotics club for the upcoming year.
June 2016
---
Robyn gave up daycare last year and took a part time position in the High Scool cafetria. She loves not being stuck in the house all day and her schedule is in sync with everyone else in the house. It also provides a lot more flexability in being available to provide taxi services to and from colleges and doctor appointments.
Last year and continuing this year she has put her old job skills to good use for the High School Band. She in charge of the fundraising and coordinating of events for the over 200+ band kids. If you didn't know, Kingston has the largest band in the State. It's not easy task corrdinating buses, food and hotels for such a large number of people when attending competitions.
June 2016
---